Hello! I am Irina Bukur - а founder and creator of cosmetics and the «Irene Bukur» company. In 2008, my second child was born. And this year my first and most beloved moisturizing Hydro-cream for sensitive skin was born, which is always with me in my makeup bag even today.

Why am I creating cosmetics?
First of all, I want to be beautiful, soigne and young as long as possible all my life (nothing to hide here).
Secondly, I have a great respect and admiration for women, especially for our Ukrainians! Girls, you are real heroines! Beautiful, soigne, stylish! Loving and caring wives, loyal and sacrificing mothers and grandmothers! And how many successful, smart, developing girls and women are in our country for whom I want to work, to create!
How did it start?

In 2007, I met up with a ravishing woman, Lydia Gireyevna Moskalenko, Candidate of Pharmaceutical Sciences, Head of Department of Pharmacy and Industrial Technology of Drugs of the National Medical University, which inspired me to create an author's cosmetic brand. It was with her help that the first Irene Bukur products appeared, with which in 2009 we opened our first boutique in Kiev.
Shop Irene Bukur, Shopping mall "Lavina", 2018
What have we achieved?
To date, we have 36 monobrand boutiques and promotional islands in all large cities of Ukraine. Our consultants try to find the most effective programs for face, hair and body care for you! Today, our products (we have 77 of them) are liked and ordered by women from Switzerland, Austria, Canada, and the USA.
Series of masks Urban Complex - Detox Mask
Since 2012, together with the laboratory Geo Cosm and Dr. Alberto Fauci (Switzerland), we have been developing truly unique products to prolong youth. I am deeply grateful to Dr. Fauci for his enthusiasm and fantastic commitment to work of his life.
Face serum PURE VITAMIN C
Who do I want to thank?
I want to say a sincere "thank you" to the team of our Ukrainian developers - technologists, biologists, herbalists, cosmetologists, dermatologists who support my perfectionism in recipes creating and help me to find innovative ingredients and complexes all over the world. We need about 9 beautiful creative stressful months in order to give birth to our new product and to go through all imaginable and unthinkable tests of its effectiveness and safety!
Dear girls, I so want to ask you, regardless of the furious bustle, employment and fatigue, to give yourself more time and attention, to love and indulge yourself! I sincerely believe that the world can and should become better thanks to a harmonious and happy Woman!
Our manufacturing
The development of Irene Bukur formulations is carried out in collaboration with advanced cosmetology, biochemical and biotechnological laboratories in Switzerland, France, Germany, Spain, and the USA.
Production of designer cosmetics Irene Bukur is carried out in accordance with the standards of ISO 9001 and GMP (standards of production and quality control of pharmaceuticals), which guarantees the safety of each product
Control and compliance with the quality and efficiency of the product by European standards occurs with the participation of the company Irene Bukur (Suisse) SA, Switzerland.
Partner laboratories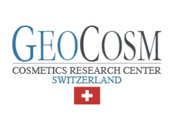 Geo Cosm Company, SWITZERLAND — specializes in the research and implementation of anti-aging technologies, as well as the development and production of cosmetic skin care products.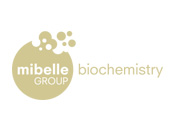 Mibelle Group, SWITZERLAND is engaged in the working-out and development of innovative high-quality assets based on deep scientific know-how. Uses modern encapsulation technologies that guarantee optimal bioavailability and maximum effectiveness of the active ingredients.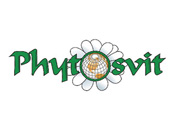 LLC "Fitosvit", UKRAINE — the first in Ukraine certified by euro standards manufacturer of medicinal plant materials. It grows herbs on its own fields without chemical processing, has its own accredited laboratory, which controls the quality of raw materials.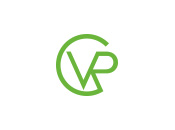 LLC "NPK" Vilarus", UKRAINE - is engaged in original technological developments in the field of cosmetic raw materials, uses the CO2 extraction method, which provides 100% natural and up to 99% of the therapeutic properties of the components, their environmental friendliness and safety for the environment.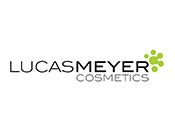 Lucas Meyer Cosmetics, FRANCE - is engaged in the development, production and sale of innovative ingredients for cosmetics and personal care products. The development of each ingredient is supported by rigorous research.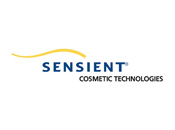 Sensient Cosmetic Technologies, FRANCE — is a recognized world leader in the production of innovative products (peptides, active bicomplexes) and is engaged in the development and production of high-quality ingredients for the cosmetic industry.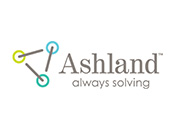 Ashland Specialties France / Isp Vincience Laboratoire, FRANCE — is a biochemical laboratory in which more than 40 scientists work. This laboratory has its own research center, which deals with molecular, cytological and histological studies of the skin and hair.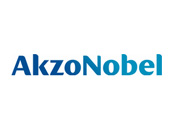 AkzoNobel Surface Chemistry, LLC USA — is engaged in the production of active ingredients using innovations and a scientific approach to the development of technologies.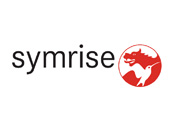 Symrise GmbH, GERMANY — one of the world's leading suppliers of cosmetic base materials and functional ingredients.
BASF, GERMANY - is a leading partner in the global hygiene industry. It has a wide range of products, including active substances, pigments and UV filters.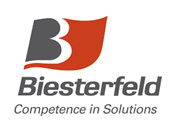 Biesterfeld GmbH, GERMANY — manufactures special-purpose products with the help of know-how, scientific experience and innovation, which lead to the birth of innovative solutions with advanced technologies using.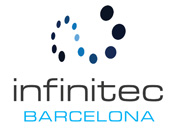 Infinitec Barcelona, SPAIN - an independent biotechnology company that manufactures active ingredients for the cosmetic and biotechnology industries, specializes in research, process development, synthesis and production of peptides, high-tech delivery systems and other innovative active ingredients.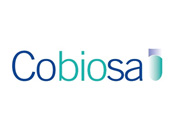 Cobiosa, SPAIN — is an independent company that specializes in the production of natural ceramides, marine ingredients and botanical extracts from the Andean region.
DSM, NETHERLANDS NETHERLANDS - is a targeted global research company that deals with issues and provides innovative solutions in the areas of nourishment, hygiene, medical devices, etc.